Welcome to my reading list! I'm setting myself a reading challenge in 2018 of 30 books in a year. This is where I'll update my reading list!
January
Shaun Bythell owns The Bookshop, Wigtown – Scotland's largest second-hand bookshop. It contains 100,000 books, spread over a mile of shelving, with twisting corridors and roaring fires, and all set in a beautiful, rural town by the edge of the sea. A book-lover's paradise? Well, almost …
Meet Beth Ross, the first teenaged President of the United States. In a nation where corporations can run for office, the poor are used as human billboards, and tacos are delivered by drone, our only hope is this nineteen-year-old Twitter sensation. But the real question isn't whether she's ready for politics—it's whether politics is ready for her.
NORMALLY, WHEN THERE WAS NOTHING TO DO, HE LISTENED TO THE SILENCE.
The Silence was very faint here. Almost drowned out by the sounds of the mundane world. Did people in this polished building understand how noisy it was? The roar of air conditioners and computer fans, the susurration of many voices heard but not decipherable…. This was the office of the transEarth Institute, an arm of the Black Corporation. The faceless office, all plasterboard and chrome, was dominated by a huge logo, a chesspiece knight. This wasn't Joshua's world. None of it was his world. In fact, when you got right down to it, he didn't have a world; he had all of them.
ALL OF THE LONG EARTH.
February
A generation after the events of The Long Earth, mankind has spread across the new worlds opened up by Stepping. Where Joshua and Lobsang once pioneered, now fleets of airships link the stepwise Americas with trade and culture. Mankind is shaping the Long Earth – but in turn the Long Earth is shaping mankind… A new 'America', called Valhalla, is emerging more than a million steps from Datum Earth, with core American values restated in the plentiful environment of the Long Earth – and Valhalla is growing restless under the control of the Datum government…Meanwhile the Long Earth is suffused by the song of the trolls, graceful hive-mind humanoids. But the trolls are beginning to react to humanity's thoughtless exploitation… Joshua, now a married man, is summoned by Lobsang to deal with a gathering multiple crisis that threatens to plunge the Long Earth into a war unlike any mankind has waged before
March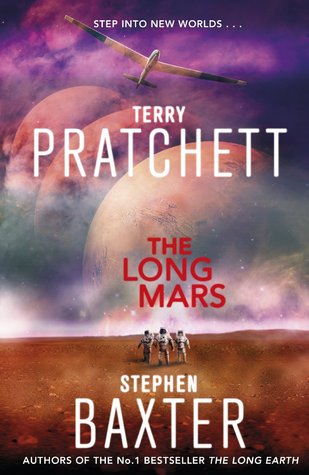 In the years after the cataclysmic Yellowstone eruption there is massive economic dislocation as populations flee Datum Earth to myriad Long Earth worlds. Sally, Joshua, and Lobsang are all involved in this perilous rescue work when, out of the blue, Sally is contacted by her long-vanished father and inventor of the original Stepper device, Willis Linsay. He tells her he is planning a fantastic voyage across the Long Mars and wants her to accompany him. But Sally soon learns that Willis has an ulterior motive for his request. . . .
After the cataclysmic upheavals of Step Day and the Yellowstone eruption, humanity is spreading farther into the Long Earth. Society, on a battered Datum Earth and beyond, continues to evolve.
And new challenges emerge.
Now an elderly and cantankerous AI, Lobsang is living with Agnes in an exotic, far-distant world. He's determined to lead a normal life in New Springfield—they even adopt a child. But there are rumors, strange sightings in the sky. On this world, something isn't right. . . .
Millions of steps away—learning about a hidden family history and the father he never knew—Joshua receives an urgent summons from New Springfield.
Lobsang has come to understand that what has blighted his Earth is also a threat to all the worlds of the Long Earth. Countering this threat will require the combined efforts of humankind, machine, and the super-intelligent Next. And some must make the ultimate sacrifice. . . .
April
2070-71. Nearly six decades after Step Day and in the Long Earth, the new Next post-human society continues to evolve.
For Joshua Valienté, now in his late sixties, it is time to take one last solo journey into the High Meggers: an adventure that turns into a disaster. Alone and facing death, his only hope of salvation lies with a group of trolls. But as Joshua confronts his mortality, the Long Earth receives a signal from the stars. A signal that is picked up by radio astronomers but also in more abstract ways – by the trolls and by the Great Traversers. Its message is simple but ts implications are enormous:
JOIN US.
Welcome to Gotham Academy, the most prestigious school in Gotham City. Only the best and brightest students may enter its halls, study in its classrooms, explore its secret passages, summon its terrifying spirits…
Okay, so Gotham Academy isn't like other schools. But Olive Silverlock isn't like other students. After a mysterious incident over summer break, she's back at school with a bad case of amnesia, an even worse attitude…and an unexplained fear of bats.
Olive's supposed to show new student Maps Mizoguchi the ropes. Problem: Maps is the kid sister of Kyle, Olive's ex. Then there's the ghost haunting the campus…and the secret society conducting bizarre rituals.
Can Olive and Maps ace the biggest challenge of their lives? Or are they about to get schooled?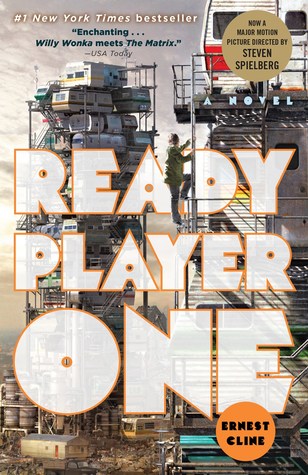 In the year 2045, reality is an ugly place. The only time teenage Wade Watts really feels alive is when he's jacked into the virtual utopia known as the OASIS. Wade's devoted his life to studying the puzzles hidden within this world's digital confines, puzzles that are based on their creator's obsession with the pop culture of decades past and that promise massive power and fortune to whoever can unlock them. When Wade stumbles upon the first clue, he finds himself beset by players willing to kill to take this ultimate prize. The race is on, and if Wade's going to survive, he'll have to win—and confront the real world he's always been so desperate to escape.
May
Trying to make sense of the horrors of World War II, Death relates the story of Liesel–a young German girl whose book-stealing and story-telling talents help sustain her family and the Jewish man they are hiding, as well as their neighbors.