Hi guys,
You might find that I sometimes blog about particular companies and products so I wanted to add this little section.
Writing a blog is something I do for myself; I will never rely on it for income or anything, however, I found that most companies will give you deals [both me as the writer and you as the reader] if you become an affiliate and so I will, sometimes, blog for profit.
To be totally transparent please find the list of companies I have linked up with. If I ever write a blog post I will make it clear that clicking a link will help me financially but I'll also make it clear that you might also get some deals from it. I'm hoping it's a win-win situation. I, in no way, will be linking up with companies just because it means I'll make money, it's more because I was already writing about a product I love and found I could perhaps make a few pence. Hey, I have a mortgage to pay; every little helps!
AWIN

This is the site I am a member of; The AWIN referral scheme actively encourages you to refer fellow online marketers who have an interest in monetising their sites.
TWININGS TEA SHOP


Well what kind of British woman would I be if I didn't love tea? And I do… maybe too much… If you have any questions about tea I am probably your gal.
BOOK DEPOSITORY


I buy a lot of books and Book Depository is one site I always go to because the customer service is great! They also have great deals and deliver quickly so that's always a bonus!
WATERSTONES


It's hardly surprising – books, books, books! Waterstones is one of my favourite places to shop so click the link to find some great book deals!
FIREBOX

I own probably faaaar too many things from Firebox so naturally I need other people to buy things from them, too, so I'm not alone. I love firebox and it's odd collection of fun gifts and gadgets. Everything you never thought you needed until you realise YOU NEED IT ALL!
ASOS 

Ah, ASOS, the best shop online? I'm so happy to be affiliated with them because, well, ASOS is life!
The Vegan Kind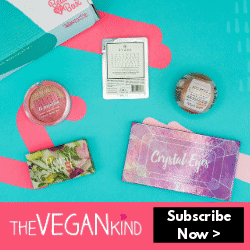 A subscription box service supplying vegan food and beauty products where you can also shop for individual items like an online supermarket? Yes please!!
*I'm also signed up for Amazon Affiliates and so most products, if they link to Amazon, will possibly generate me some revenue. You'll be in no way affected! I also have Adwords which displays ads on my posts. If you find any of this offensive just let me know. Let's talk. Let's make out… wait. No. We probably shouldn't do that.