Not a day goes by where I don't look at things I want to buy for my new place… when it eventually goes through.
One day soon, when I'm moved in, I'll do a little recap of what to expect when you're expecting to move house but for now you can just take a look at some items I'm dreaming about: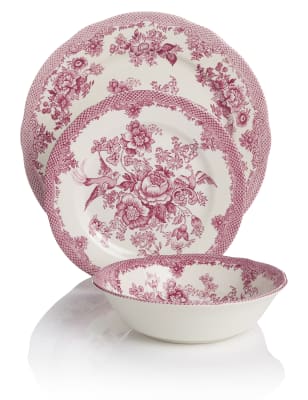 I know it's kind of old fashioned but I love this plate pattern. I love plates and cutlery and glassware. I spend hours looking at in in shops so this one from Marks and Spencers is one I always wander past when I go shopping…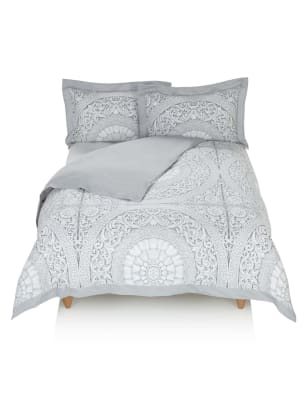 Another from Marks and Sparks – this bedding is amazing. It's better in real life because it actually looks like it's made from stone so one day I'm going to buy it just so I have it in store. Is it a girl thing to just want nice bedding all the time? I only have one set at the moment but it feels like a grown up thing to have more than one so when I wash it I can just whip on a new set straight away? Look at me, being all grown and stuff.
Lights, lights, lights. I love lighting, too. My dream would be to have a tall movie light like the one on the right, but these are originals which have been re-vamped from old sets and are being sold on for mega £££ – the smaller one on the left is affordable so I might lean towards it for living room lighting and can we just take a second to appreciate the classic library light in the centre? I'd love one on in my soon-to-be-office! (all from ebay)
I already have a sofa but it's kind of been trashed by the puppy so I'm temped to treat myself to a chesterfield at some point this year. They are the ultimate sofa in my opinion; hard wearing and so comfy, plus can you imagine snuggling up with a blanket and a book on it? I can!
Please direct me to other cool house things because I love everything, apparently.
Sam